About Us
CONCEPT
At KNOP KNOP – we wanted to create a product with the power of a building kit, but the softness of your child's favorite stuffed animal. As designers, our passion is to build, model, and imagine new ways of creating interesting forms. We wanted to channel the freedom that you feel when playing with a simple piece of clay, which can't be replicated with the building kits that are made for children today. With rigid plastic, wooden or metal pieces that are angular and tough – modern building kits or construction sets can feel restrictive. There isn't another kit on the market that gives children the ability to create soft and organic shapes, while also maintaining structural integrity to foster their engineering, design and developmental skills.
So, we invented it!
+
=
THE ONLY BUILDING KIT YOU CAN HUG
SHARPENS MOTOR SKILLS
FOSTERS CREATIVE THINKING
DEVELOPS STEM INTERESTS
SUITABLE FOR ALL AGES 3+
SOURCE OF POSITIVE EMOTIONS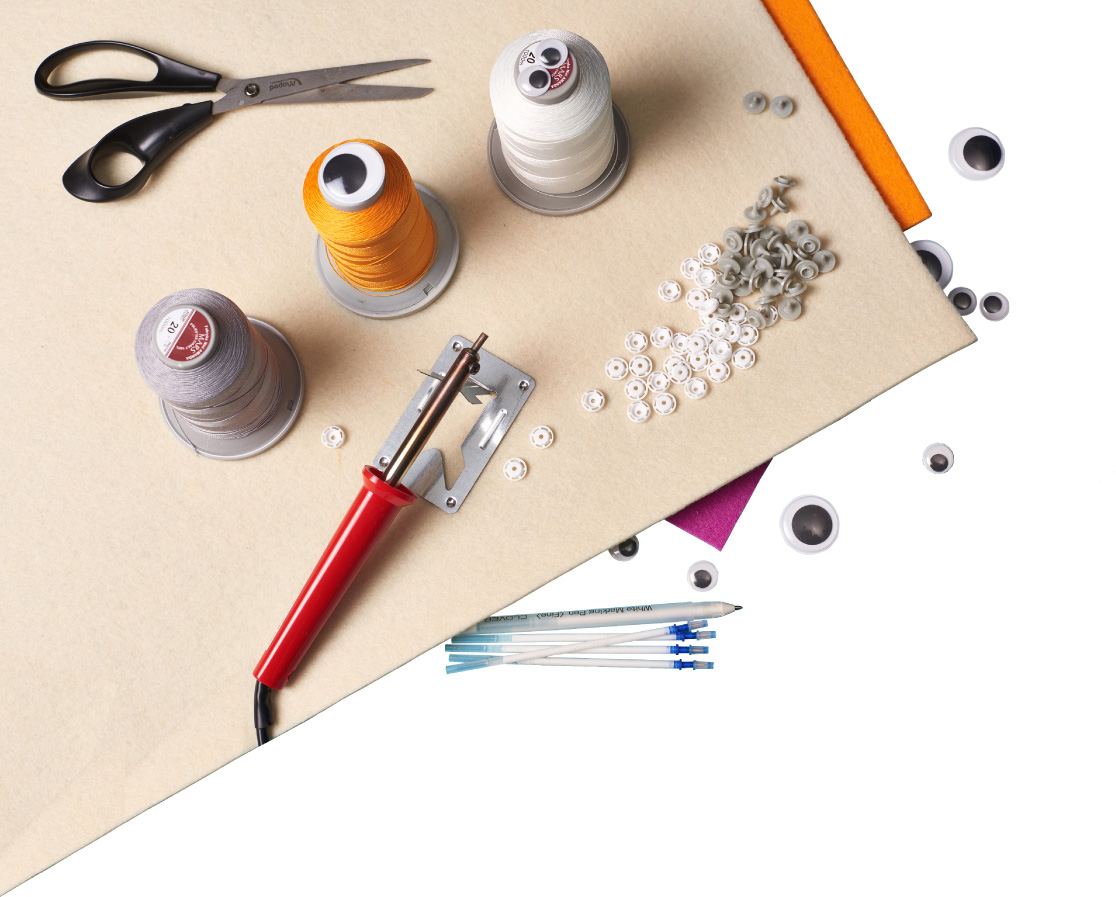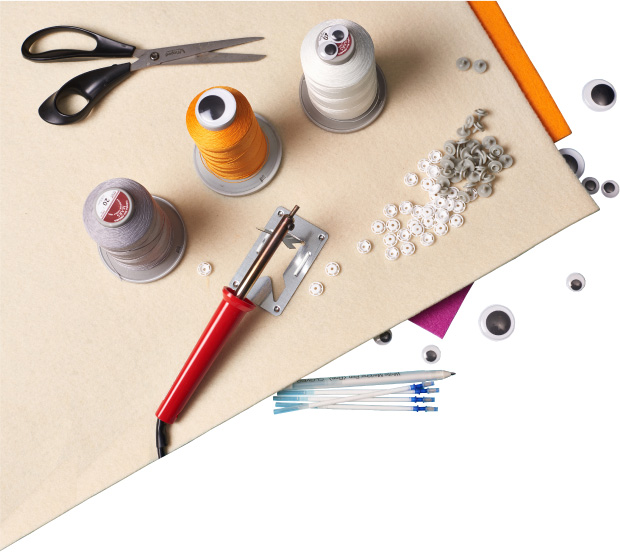 Materials
& Colors
With design top of mind – we chose high quality materials and calming color palettes to ensure a soothing and aesthetic play experience for your child. With hypoallergenic, soft, and washable felt pieces – KNOP KNOP is a modern brand that doesn't sacrifice function for design, but rather builds upon both!
Proportions
& Sizes
Through several rounds of trial and error, we've engineered our parts to be the optimal size and shape for play. With a wide variety of piece lengths, widths and our bespoke snap buttons custom made for KNOP KNOP – our building kits offer your child the freedom to make hundreds of models with flexible felt building fun!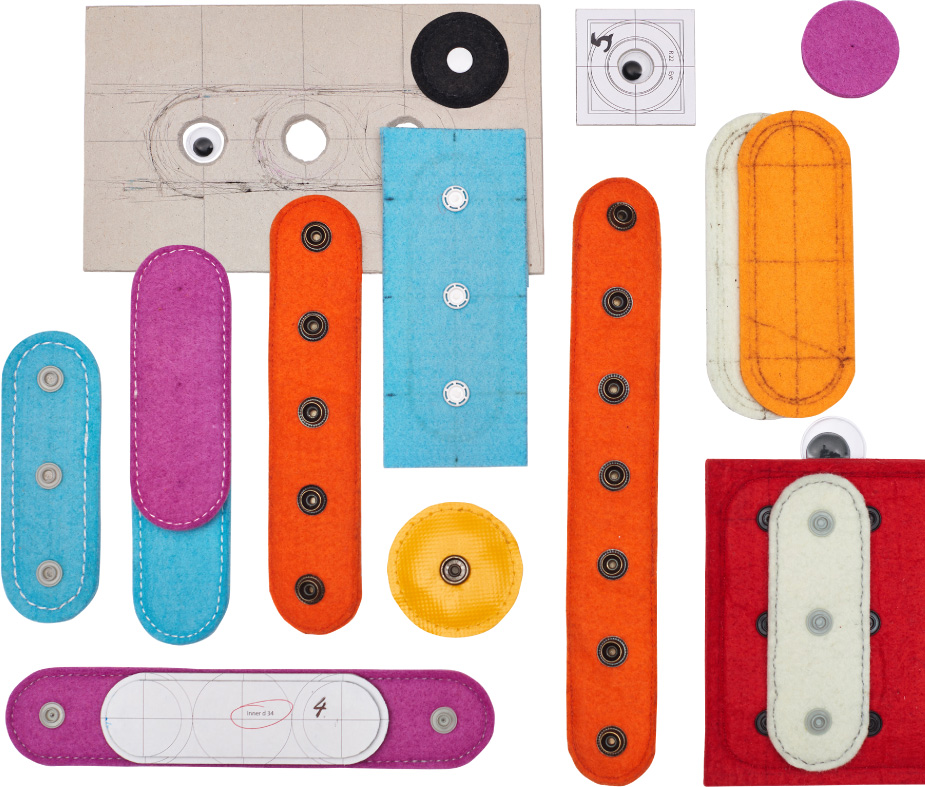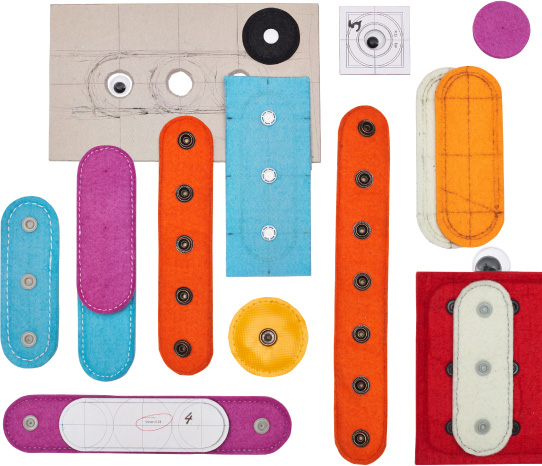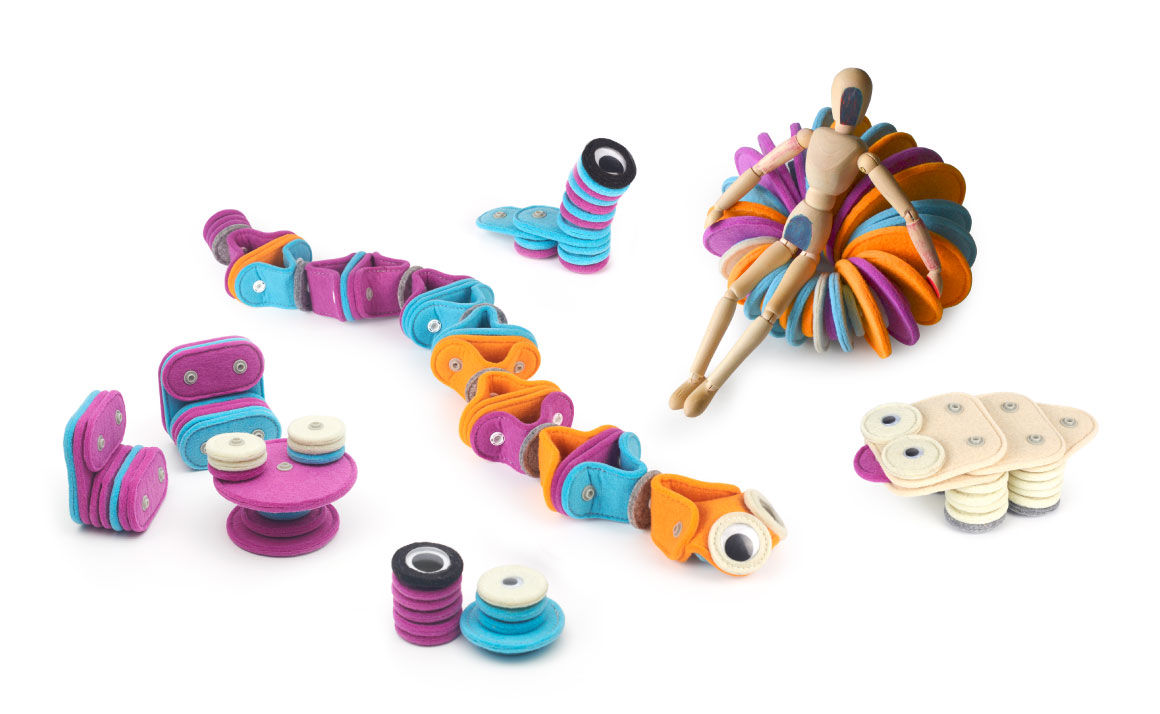 Possibilities
As you grow up, you begin to develop your own range of interests and passions and we made sure KNOP KNOP reflected and fostered that individual freedom. Our toys fall in three categories – Animals, Gadgets and Transport – but we always encourage children to dream big and see what you can create outside of those categories! Each kit comes with instructions to make multiple designs, and with more kits – come more possibilities.
Exhibitions

We introduced our prototype to the world at the famed international design convention - SaloneSatellite 2015, where we were also awarded 1st place! In 2016, during Milan Design Week, KNOP KNOP was invited to present again at SaloneSatellite Milano 2016, with a glowing reception from visitors and press.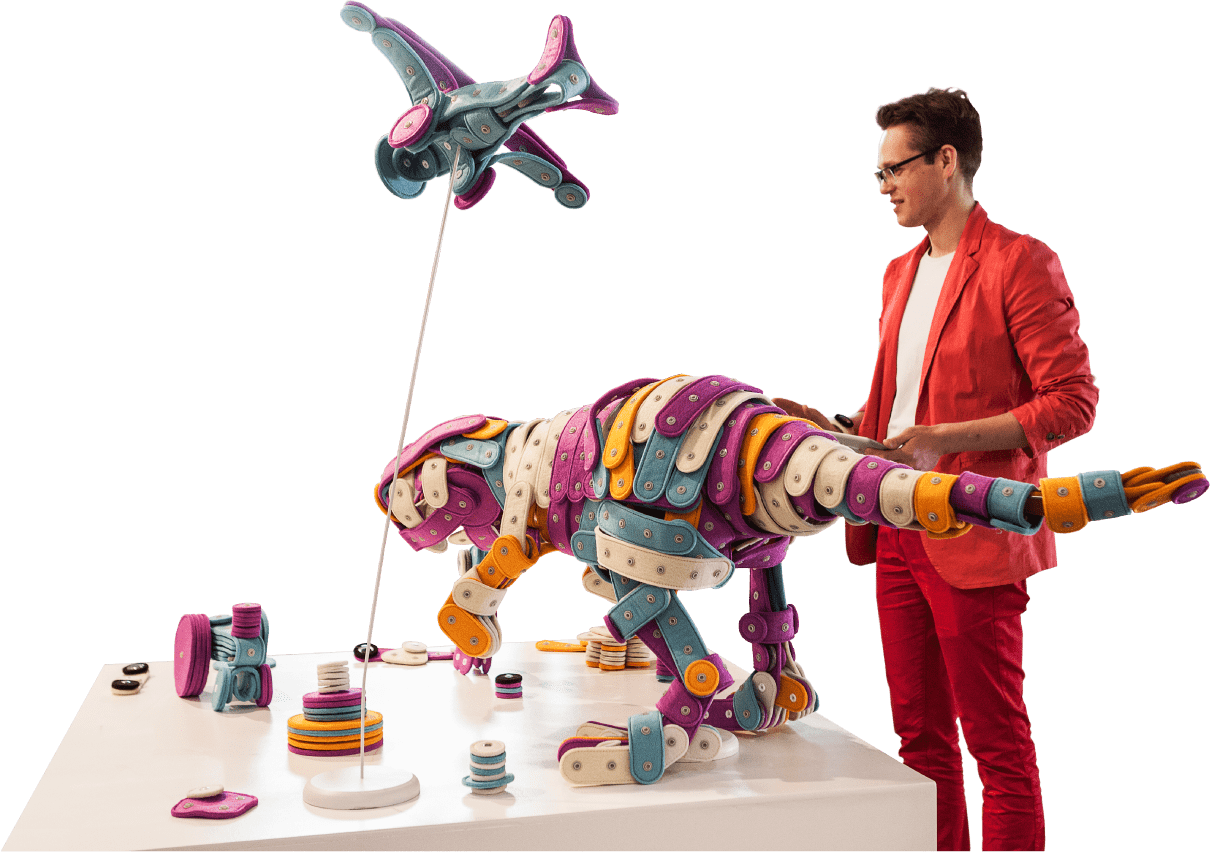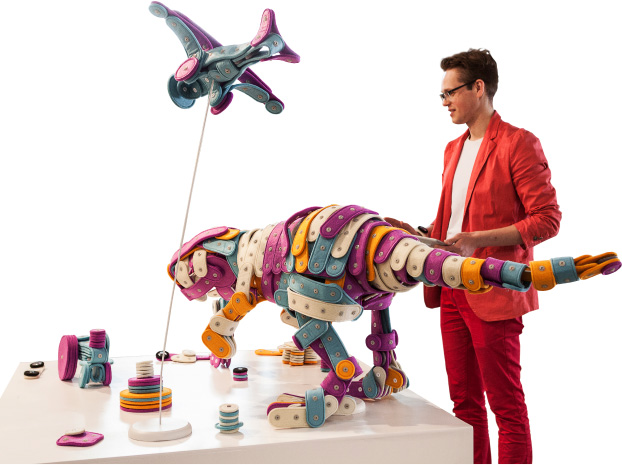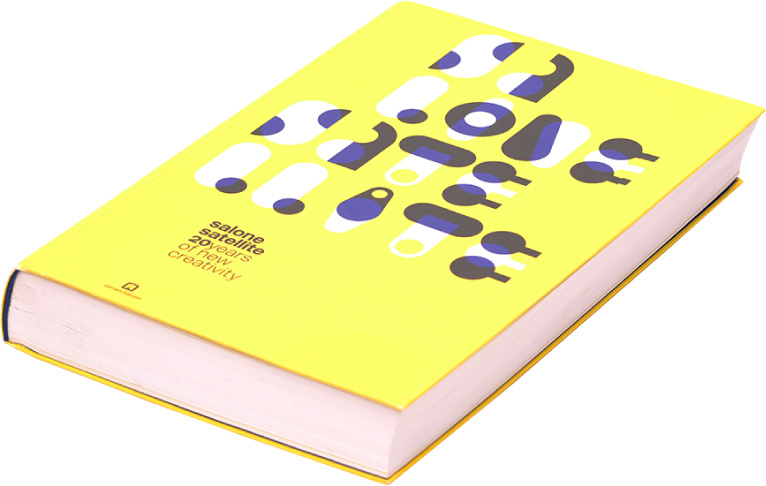 Publications
Our building kit was one of 500 works selected to be published in the 20th anniversary edition SaloneSatellite design book: "Salone Satellite - 20 Years Of New Creativity."